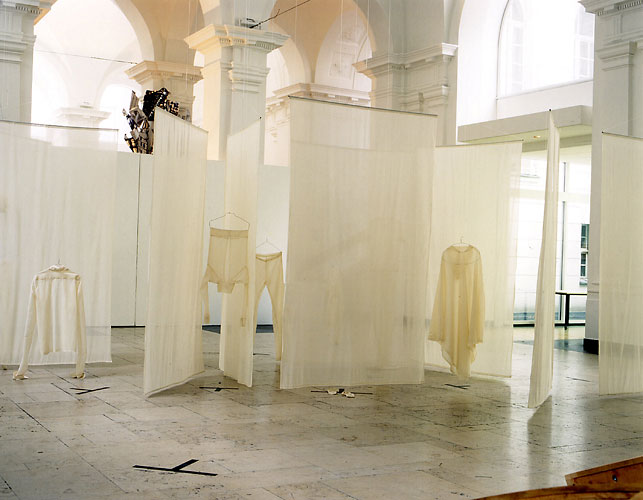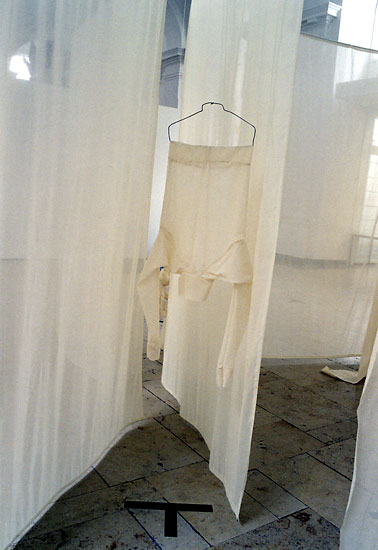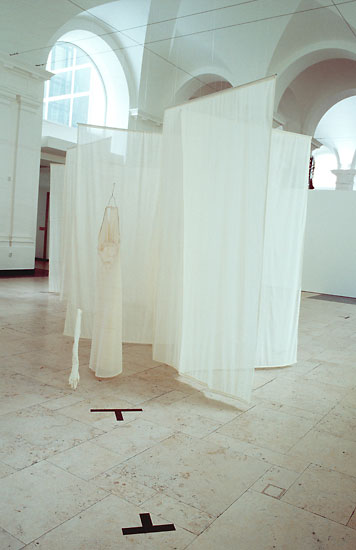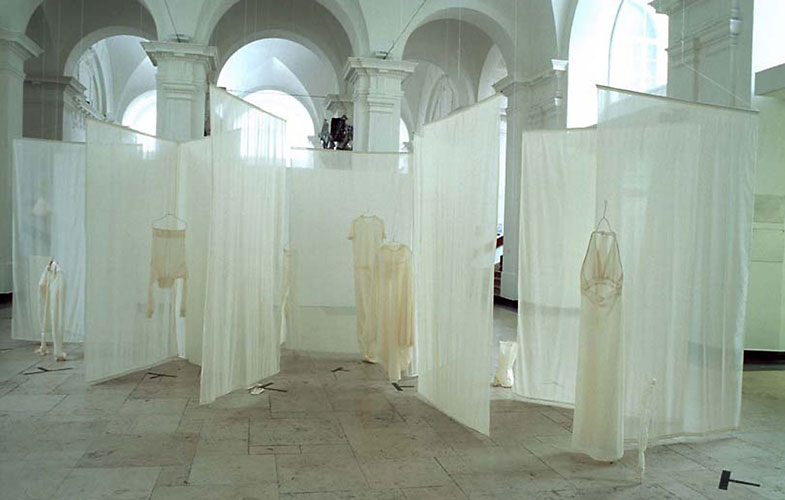 aufstellung (line up)

Installation of 13 muslin panels and 9 muslin dress objects
Master-class graduate exhibition, Berlin University of the Arts, 2004

Aufstellung was specially designed for the entrance hall of the Universität der Künste Berlin, as a place of passage. The transparent and moveable muslin panels create different niches and rooms, in which are place a variety of objects that are reminiscent of clothing. The viewer becomes the protagonist in a stage-like situation.