(N)ON SITE BODIES_DUETT
Performance/Konzept: Nicole Wendel und Jan Burkhardt, Tafeln, Stäbe, Papier, Berlin 2022

Following the traces of times to decipher them.
Listening to the inaudible, making it audible.
Weaves, emotional geometries unfold. Being connected.
Movements grow deep into the roots to the outermost leaf.

_a joyful wave.

(N)ON SITE BODIES_DUET
Performance/Concept: Nicole Wendel and Jan Burkhardt
Material: paper, carbon rods, boards, stonesCostumes: Isabel Pallas

Saturday, 03.09.2022 / 4pm
Kleine Orangerie at Schloss Charlottenburg Berlin
Spandauer Damm 20, 14059 Berlin

Performance festival in the small Orangerie
for more information see: https://www.stadtfindetkunst.de/performance-kleine-orangerie/

Spaces shape our bodies and bodies shape space. The performance (N)ON SITE BODIES_DUETT developed by Nicole Wendel and Jan Burkhardt for the Orangery of Schloss Charlottenburg comes from a series of diverse approaches to space in which movement can also be read as drawing. The individual scale becomes visible in the context of physical, psychic and architectural space through various materials and gives rise to emotional geometries. Panels, rods and paper become fields of relationship, reflection and rearrangement. They also connect the bodies in their sonority with the visibility and invisibility of the world.

Nicole Wendel and Jan Burkhardt have worked together in numerous and very different contexts in recent years. Jan Burkhardt is a dancer and choreographer. He has been one of the permanent teaching staff at the ZZT Cologne since 2015. He is centrally concerned with questions of sharing and perception as the foundation of choreographic processes. Nicole Wendel's artistic roots are in drawing, and for many years she has also been concerned with the intelligence of the body and performative possibilities of allowing form and content to play with each other. Thus, in the interdisciplinary encounters, movements as drawing, sound as resonance of the bodies in space and abrasion as a lasting trace of the otherwise ephemeral event are always interwoven.
NO ONE SURVIVES A REAL CONVERSATION
Kirstin Burckhardt and Nicole Wendel
Co-curator Daniela von Damaros

No one survives a real conversation is a collaborative exhibition by Nicole Wendel and Kirstin Burckhardt exploring the essence of friendship. Using their own friendship as artistic material itself, the artists have co-created all exhibited works out of their body based practices. Next to drawings and video, guests are invited to participate in performative encounters.

Vernissage  Fri  26 Aug 5 – 9 pm
Finissage Sat  24 Sep 4 – 9 pm
Opening Hours Wed – Sat 2 – 6 pm

Frontviews at HAUNT
Kluckstraße 23 A / yard
D – 10785 Berlin
www.frontviews.de

Programme
Performative encounterIn a format developed especially for the exhibition, 1-2 people can book a time slot with Kirstin and me for a conversation in a protected space of the exhibition. Talking about and with a drawing provides the entry point to our conversation, which is allowed to unfold freely into an exchange about what really moves us about friendship. 
Registration via realconversationberlin@gmail.com

27 Aug 2 pm  15 Sep  5 pm
17 Sep  2 pm & 4 pm
Artist Talks
How to Survive a Real Conversation
with Ludwig Seyfarth
Wed 21 Sep 7 pm

Inviting a Real Conversation
with Daniela von Damaros
Sat 24 Sep 8 pm
HAUNT MELODY II – Art Mediation Programme September // at Haunt
Until September 2022 frontviews offers an official mediation programme which accompanies our events.
more information:  https://www.frontviews.de/exhibition.php?exhibition_id=107

with the kind support of
Nicole Wendel, Coredrawing #10, Graphit auf Papier, 200 x 154cm, 2020, Foto: Eric Tschernow
Nicole Wendel receives the Valerie and Prof. Kurt M. Schulz-Schönhausen SPONSORSHIP AWARD 2022

The award, endowed with 10,000 euros, recognises outstanding artistic achievement in the field of graphic art or painting and was awarded by the Stiftung Kunstfonds for the fifth time. This year's award winner is the artist Nicole Wendel, who explores the connection between body perception and artistic expression in her drawings.

Hearing, smelling, feeling and conscious breathing are all central components for Nicole Wendel, which she incorporates into her works in addition to visual spatial perception. An important part of her artistic work is the goal of not being able to grasp and reproduce the world around her solely through her intellect, but by means of all the senses through an intuitive bodily intelligence. Wendel does not interpret the taking in of sensory impressions as a passive act, but as a necessary basis for an active creative process. From the reading of the traces, expressive large- and small-format drawings emerge, mostly in black and white, which in earlier works also depicted landscapes and today remain largely abstractly spatial. Drawing performances, filmic works and installations are also part of her oeuvre.

Currently, several of Wendel's works are presented in the exhibition Gulliver's Sketchbook, which can be seen at the KAI10 ARTHENA FOUNDATION in Düsseldorf until 26 June 2022. As part of the Long Night of Museums, she will perform a drawing performance there on 11 June 2022 in collaboration with choreographer Jan Burkhardt and his students from the Cologne University of Music and Dance. Wendel's works can also be seen in the group exhibition ÜBER DIE ZEICHNUNG HINAUS at ZAK / Zentrum für Aktuelle Kunst (Zitadelle Spandau) from 7 May to 21 August 2022.

Nicole Wendel, born in Karlsruhe in 1975, studied at the Berlin University of the Arts from 1997 to 2004. She was a master student of Professor Leiko Ikemura in 2004. She lives and works in Berlin.

The prize is named after the Schulz-Schönhausen couple. Prof. Kurt M. Schulz-Schönhausen (1922-1999) was a German painter and graphic artist who taught at the Hochschule für Gestaltung in Offenbach from 1957. His artistic estate is in the artist archive of the Stiftung Kunstfonds. Valerie Schulz-Schönhausen was committed to art foundations throughout her life. As a journalist, she reported for Deutschlandfunk on artists' colonies in Europe, among other things. She endows the "Valerie and Prof. Kurt M. Schulz-Schönhausen Award" and has entrusted the Stiftung Kunstfonds with the award. The prizewinner is selected annually from the scholarship applications received by the Stiftung Kunstfonds and complements the Foundation's sponsorship programme. Dr Gabriele Koschatzky was involved in the selection process in an advisory capacity; the jury consisted of the members of the Kunstfonds scholarship jury.
Nicole Wendel, Open Cubes (series of 72 drawings), each 29,7 x 21cm, graphite on paper, 2019
BEYOND DRAWING // ÜBER DIE ZEICHNUNG HINAUS
Contemporary Drawing in Berlin
Curated by Matthias Beckmann and Katja Pudor

7.5. – 21.8.2022
ZAK, Centre for Contemporary Art
Zitadelle Spandau, Am Juliusturm 64, 13599 Berlin

Artists: Sonja Alhäuser / Anke Becker / Matthias Beckmann / Laura Bruce / Claudia Busching / DAG / Jorn Ebner / Myriam El Haïk / Kati Gausmann / Bjørn Hegardt / Hanna Hennenkemper / Timo Herbst / Peter Hock / Birgit Hölmer / Hannes Kater / Mark Lammert / Pia Linz / Petra Lottje / Leon Manoloudakis / Nanne Meyer / Ulrike Mohr / Tomoko Mori / Alex Müller / Bettina Munk / Kazuki Nakahara / Manfred Peckl / Christian Pilz / Katja Pudor / Bodo Rott / Fiene Scharp / Christian Schellenberger / Nadja Schöllhammer / Michael Schultze / Heidi Sill / Malte Spohr / Beate Terfloth / Peter Torp / Nicole Wendel / Majla Zeneli / Julia Ziegler und Anonyme Zeichner/Anke Becker / Fukt Magazine/Bjørn Hegardt / Lines Fiction/Bettina Munk / paperfile/oqbo / Towards Sound/Fleeting Archive/Ruth Wiesenfeld

Beyond Drawing shows the abundance of current drawing positions in Berlin: exuberant pictorial narrative and strict reduction, figuration and abstraction, documentation and site inspection, illusion and its suspension, the microscopic and the generous, drawing as performance, in books, in space or in animated film. Whether on paper or in combination with other media, drawing goes beyond itself and crosses borders.

The bilingual exhibition catalogue will be published in June 2022.
with texts by Matthias Beckmann and Dorothée Bauerle-Willert and statements by the artistsas well as statements by the artists.

Exhibition programme

Thursday, 2 June 2022, 6 pm
Guided tour and talk with the curators Matthias Beckmann and Katja Pudor

Thursday, 9 June 2022, 7 pm
Panel discussion: "Beyond the drawing?"
With Matthias Beckmann, Christopher Breu (Hegenbarth Sammlung Berlin), Dr. Jenny Graser (Kupferstichkabinett der Staatlichen Museen zu Berlin), Bettina Munk (lines fiction), Katja Pudor
Chair: Ralf F. Hartmann

Thursday, 23 June 2022, 6 pm
Guided tour and talk with the curators Matthias Beckmann and Katja Pudor

Friday, 24 June 2022, 6 pm
Performance evening
Myriam El Haïk, Il était une fois …
Jorn Ebner, Control Set for the Heart of the Sun

Sunday, 17 July 2022, 5 pm
(N)ON SITE BODIESArtistic direction and concept: Nicole Wendel & Jan Burkhardt / Costumes: Isabel Pallas in collaboration with Prof. Philipp Rupp ( FH Bielefeld)Performers: Aleksandra Demina, Tamora Dinklage, Natacha Hüfken, Sergio Montferrer Vazquez, Hannah Reena Reif, Mohamed Ben Salah, Josefine Luka Simonsen, Emma Stacey, Jan Burkhardt and Nicole Wendel

Sunday, 21 August 2022, 5 pm
Finissage
ZAK, Centre for Contemporary ArtGallery OGSpandau CitadelAt the Julius Tower 6413599 Berlin
https://www.zitadelle-berlin.de/https://www.zitadelle-berlin.de/ueber-die-zeichnung-hinaus/

Opening hours
Friday to Wednesday 10 a.m. – 5 p.m.Thursday 13 – 20 h
Nicole Wendel, exhibition view: Gulliver's Sketchbook, in the back: Coredrawing #8 and #9, each 200 x 154cm, graphite on paper, 2020, photo by: Britta Lumer
GULLIVER'S SKETCHBOOK
11. März bis 26. Juni 2022
www.kaistrasse10.de
FRANCESCO BAROCCO, SANDRA BOESCHENSTEIN, MARSHA COTTRELL, DAGMARA GENDA, STELLA GEPPERT, HANNA HENNENKEMPER, BIRGIT HÖLMER, VERONIKA HOLCOVÁ, BRITTA LUMER, HARTMUT NEUMANN, BORYANA PETKOVA, OLIVER THIE, SANDRA VÁSQUEZ DE LA HORRA, IRENE WEINGARTNER, NICOLE WENDEL, WOLFGANG ZACH
Kurator: Ludwig Seyfarth
Die Gruppenausstellung Gulliver's Sketchbook nimmt die Besucher*innen in KAI 10 | ARTHENA FOUNDATION auf eine imaginäre Reise mit, die der Neugier und der Fantasie des Zeichenstifts folgt. Dieser dringt in mikroskopische Welten ein oder zeichnet das Körperinnere nach, verfolgt minutiös die Oberflächen kleiner oder größerer Gegenstände und nimmt es sogar mit den Dimensionen des Weltalls auf. Sich auf den 1726 erschienenen Roman Gulliver's Travels von Jonathan Swift beziehend, wird ein Bogen vom zeichnerischen Festhalten der Außenwelt über filigrane geometrische Konstruktionen oder Spuren und Abdrücke des Körpers bis hin zum freien und spielerischen Entwurf surrealer Szenarien und Welten gespannt. Die Ausstellung rückt dabei insbesondere in den Fokus, wie sich die körperliche Aktivität des Zeichnens zu physisch vorhandenen oder imaginierten Größendimensionen verhält, auch mit einem Blick auf kulturhistorische Veränderungen.
Ohne die zeichnende Hand war es bis ins 19. Jahrhundert hinein nicht möglich, die Eindrücke und Beobachtungen, die man auf Reisen und anderswo machte, bildlich festzuhalten. Inzwischen reicht dafür der Auslöser einer Kamera, oft nur noch der des Smartphones. Doch einfach einen Stift in die Hand zu nehmen und etwas aufs Papier zu bringen, auch als Koordination von Auge, Körper und Hand, hat trotz aller technischer Aufrüstungen als unhintergehbarer Ursprung des Zeichnens seine Faszinationskraft nicht verloren. Gulliver's Sketchbook macht dies an exemplarischen Beispielen deutlich und führt die Vielfalt des Zeichnens in der heutigen Kunst vor Augen. Größenverhältnisse stellen sich dabei heute in der globalisierten und vernetzten Welt anders dar als im 18. Jahrhundert. Reale Maßstäbe scheinen angesichts all dessen, was virtuell simuliert und in Echtzeit um die Welt gesendet werden kann, immer unwichtiger geworden zu sein. Und das Entwerfen virtueller Objekte oder Räume findet meist jenseits des Maßstabes statt, den der eigene Körper bildet. Dieser bleibt jedoch stets präsent, wenn unmittelbar auf Papier oder einem anderen Material gezeichnet wird. So ist das Zeichnen auch ein bewusster Verzicht auf technischen Aufwand und seine zeitliche Dauer wird zum Innehalten im Fluss der ständig auf uns einprasselnden Bilder. Schließlich stellt die Ausstellung auch die Frage danach, wie der Zeichenprozess zum Mittel der zwischenmenschlichen Kommunikation werden kann, auch über Distanzen hinweg.
Ruth Wiesenfeld and Nicole Wendel, rehearsal view frequencies, HilbertRaum, 2022 Berlin
TOWARDS SOUND FESTIVAL
09. – 13.03.2022
HilbertRaum Berlin
Reuterstr. 31, 12047 Berlin, Germany

http://www.towardssound.org/towards-sound-festival.html

Saturday, 12.03.2022, 2 pm FREQUENCIES
as part of Towards Sound Festival
A Drawing Performance with Ruth Wiesenfeld and Nicole Wendel
Nicole Wendel understands her drawing both as an act of setting traces and as a translation of intense perceptions of her body in relation. Forms of "Deep Listening" thereby constitute her process of composition and become visible as a performative notation. Ruth Wiesenfeld's drawings emerge as gestural explorations of sonic ideas; often they are preparatory works for music compositions.
In their first collaborative performance, Wendel and Wiesenfeld focus on the tactile and auditory aspects of drawing. Together they will explore methods of entering into dialogue with each other through the sound evoked by the drawing gesture.
Nicole Wendel, Ordnung #167, Definition of a rectangle after reading the writings of A.Martin. Silence, graphite on paper, 21 x 29,7cm, 2018
LifeLinien
Artists Included:
Carris Adams, Yesenia Bello, Knut Eckstein, Óscar González Díaz, Unyimeabasi Udoh, and Nicole Wendel

Opening Reception: Saturday, March 19, 2022, 7 – 10 PM

SCOTTY'S
Oranienstraße 46
10969 Berlin

SCOTTY is pleased to present LifeLinien, an exhibition organized by Tiger Strikes Asteroid Chicago that brings into conversation artists from Chicago and Berlin as part of Meanwhile, We Are Here, the first iteration of a two-part, cross-cultural exchange between the US Tiger Strikes Asteroid network and various artist-run spaces in Berlin including HAUNT/Frontviews, Horse & Pony, HilbertRaum, Schau Fenster, SCOTTY, Xanadu, and nationalmuseum.

In LifeLinien, works by Carris Adams, Yesenia Bello, Knut Eckstein, Óscar González Díaz, Unyimeabasi Udoh, and Nicole Wendel take their cues from signs and signals, both physical as well as perceived, involving the body, landscape, commerce, and structures of power. Working with various types of signs ranging from those found in advertisements and on packaged goods to those that affect our ability tonavigate space and place as well as others meant for protest, each artist investigates and reflects on the entangled systems that underlie the fabric of everyday experience, issuing a call to question, resist, and transform existing structures.

curated by Holly Cahill and Debra Kayes as part of Tiger Strikes Asteroid Chicago
https://scotty-berlin.de/
https://lifelinien.com/
Nicole Wendel, UNITS 60 Gestures of time – one hour,
graphite on paper, each 29,7 x 21, 2020 / Photo: Eric Tschernow
Inclusive Break – A Time Beside Many Others
An introduction on the exhibition by Oliver Hartmann (Head of the Department of Culture and Education of the German Consulate General Shanghai)
Let's reverse time back to 3pm in Shanghai and 8am in Berlin on November 8, 2020. A public pop-up event under the title Inclusive Break took place simultaneously at Liu Haisu Art Museum and HAUNT Art Space. At both locations visitors could find an identical collection of 66 white plastic boxes building a rectangular field on the ground. Some of the boxes were empty while others were filled with objects such as plants, tinfoil, gauze, porcelain clay, transparent soap and sponge. Visitors could not only move the boxes but also use the materials and tools inside. And their moves and actions were to be captured by the lens of a video camera and transmitted live to the other location, forming a theatre of objects and time map built collectively by men and objects under the guidance of time.

Now a year later. From December 3 to 26, 2021, an artistic chapter co-choreographed by China and Germany will open once again at Liu Haisu Art Museum. After two years of preparation, the exhibition under the title of Inclusive Break – A Time Beside Many Others – a longer and more extensive version of the pop-up event – co-organized by Liu Haisu Art Museum and the Department of Culture and Education of the German Consulate General Shanghai will be on view for nearly a month-long period. The exhibition will feature six artists including Kang Qing, Gao Shan and Zhou Yinchen from China and Stella Geppert, Nicole Wendel and Saskia Wendland from Germany. Collectively they present the audience in Shanghai nearly 100 pieces of work from 33 groups, including action painting, sculptural installation, performance video, drawing and archival material. (…)

https://www.goethe.de/ins/cn/de/sta/sha/ver.cfm?event_id=22547754
Liu Haisu Art Museum
West Yan'an Road 1609,
Exhibition Hall 1-2, 1st Floor
Shanghai / China
Duration:
Dec 04 2021 – Dec 26 2021
Artists:
Shan GAO, Stella Geppert, Qing KANG, Nicole Wendel, Saskia Wendland, Yinchen ZHOU
Academic Advisor:
Iris Dankemeyer, Junlei YANG
Curator:
Ting ZHANG
after an idea by Stella Geppert, Nicole Wendel and Saskia Wendland
Organizer:
Liu Haisu Art Museum, Department of Culture and Education of the Consulate General of the Federal Republic of Germany in Shanghai
Producer:
Vera BAO, Dr. Oliver Hartmann / Project Director: Wenyi JIN, Yu ZHANG / Project Manager: Carrie LU, Xingcheng SHEN / Project Coordinator: Jing WANG, Xuedong LI, Chun ZHAO, Shuping ZHAO, Liang HONG, Yihui HU, Zuohai DAI
Special Thanks to:
Dr. Oliver Hartmann, Xingcheng SHEN, Ting ZHANG and Iris Dankemeyer, Junlei YANG
With the very kind support of the Berliner Senatsverwaltung
für Kultur und Europa
Coredrawing #6 (detail), graphite on paper, 120 x 100cm, 2019
Losito Kunstpreises 2021
I am pleased to invite you to the award ceremony and nominees' exhibition of the Losito Art Prize 2021 – ZEITENWENDE. The opening will take place next Friday, 29 October, at 7.30 pm in the Löwenpalais Lounge of the Starke Foundation, Koenigsallee 30-32 in 14193 Berlin.The award ceremony will take place under 3G rules. Prior registration can be made at the following email address: lositokunstpreis@lkzf.de // www.lkzf.de
WECHSELRAUM
Am 28. und 29.08.2021 findet in der ehemaligen Werkhalle der Gießerei in Chemnitz das Projekt W E C H S E L R A U M statt. Es zeigt das zeitgenössische künstlerische Potential von Kohle an einem historischen Industriestandort. Die Ausstellung lebt von der Gemeinschaft von Aufführenden und ihrem Publikum. Visuell fragmentarisch, verdichten sich verschiedenen Ebenen von Wahrnehmung, Kommunikation, Räumlichkeit und Zeitlichkeit zu einem neuen Ganzen.
Der Begriff W E C H S E L R A U M bezeichnet bei einem Staffellauf den Bereich, in dem der Stab die Hand wechselt. Ausgangspunkt der Ausstellung ist eine installative Raumzeichnung aus Kohle der Künstlerin Ulrike Mohr, welche alle zwei Stunden durch die beteiligten Künstler*innen eine weitere Transformation erfährt. Die Ausstellung befindet sich über den gesamten Zeitraum in einem performativen Prozess, den die Besucher*innen vor Ort oder im Livestream verfolgen können. Die frei schwebende Raumzeichnung sowie alle weiteren Interventionen der Künstler*innen beziehen sich inhaltlich und formal auf den Ort, der ohne Kohle nicht denkbar wäre.
/
On 28. and 29.08.2021 the project W E C H S E L R A U M will take place in a former foundry in Chemnitz. It shows the contemporary artistic potential of (char)coal at a historic industrial site. The exhibition lives from the community of performers and their audience. Visually fragmentary, different levels of perception, communication, spatiality and temporality condense into a new whole.

In a relay race, the term W E C H S E L R A U M refers to the area in which the baton changes hands. The starting point of the exhibition is an installative spatial drawing made of charcoal by the artist Ulrike Mohr, which undergoes a further transformation every two hours by the participating artists*. The exhibition is in a performative process throughout the entire period, which visitors can follow on site or via livestream. The free-floating spatial drawing as well as all other interventions by the artists refer in terms of content and form to the location, which would be inconceivable without coal.

Mit/with
Matthias Beckmann, Béla Bender, Hannah del Mestre, Florian Dombois, Dana Engfer, Ulrike Feibig, Alice Goudsmit, Lukas Kleinert, Mandy Knospe, Ulrike Mohr, Olaf Nicolai, Katja Pudor, Max Sudhues, Anna Till, Nicole Wendel
Ehemalige Gießerei,
Gießerstraße 5,
09130 Chemnitz
LIVE STREAM unter www.wechselraum.net
Zeitplan / Scedule:
Samstag, der 28. August 2021
11:00 Uhr Eröffnung Ulrike Mohr
11:00 -13:00 Uhr Matthias Beckmann
11:30 -13:00 Uhr Mandy Knospe
13:00 -15:00 Uhr Dana Engfer
15:00 -17:00 Uhr Max Sudhues
17:00 -19:00 Uhr Olaf Nicolai
19:00 -21:00 Uhr Nicole Wendel
21:00 -23:00 Uhr Béla Bender
Sonntag, der 29. August 2021
9:00 -11:00 Uhr Florian Dombois
11:00 -13:00 Uhr Ulrike Feibig
11:00 -13:00 Uhr Matthias Beckmann
13:00 -15:00 Uhr Anna Till
15:00 -17:00 Uhr Katja Pudor
17:00 -19:00 Uhr Hannah del Mestre + Lukas Kleinert
19:00 – 21:00 Uhr Alice Goudsmit / Finissage

(image: Mandy Knospe)​​
Nicole Wendel, The Circle, drawingperformance, HD Video, 5:32 min., l'espace d'art contemporaine André Malreaux, Colmar, 2017
Filmprogramm: Lines Fiction Auswahl – linesfiction.de
Länge / Length 53 Min.

zusammengestellt von Bettina Munk
im Rahmen von aufzeichnen
kuratiert von Matthias Beckmann
august 24 – november 10, 2021
in studio im Hochhaus Berlin,
Zingster Strasse 25, 13051 Berlin

Lines Fiction online

Unser Projekt versammelt Zeichnerinnen und Zeichner, die ihre Zeichnungen als gleichwertig zu ihren Animationen verstehen. Wir zeigen, wie sich beide Medien gegenseitig inspirieren und ergänzen.
Die Auswahl für dieses Programm beschränkt sich auf kurze Animationen: Viel mehr und längere Stücke kann
man online auf linesfiction.de ansehen, da gibt es auch alle weiteren Informationen zu den hier gezeigten
Filmen und natürlich unseren Newsletter.
Lines Fiction online

In our project we introduce draughtsmen and women who see their drawings as coequal to their animations.
We show how both media inspire and complement one another.
The selection for this program is limited to short animations: Much more and longer pieces can be viewed online at linesfiction.de, where you can also find all further information about the films shown here and of course
our newsletter.
Artists

Manon Bovenkerk – Eden
Juliane Ebner – Knallerbsenbusch
Simon Faithfull – 19 Planes Landing
Tina Haber – Interieur 0303
Aline Helmcke – 16:9
Kakyoung Lee – Dance
Jakob Kirchheim – Sternenstaub
Simona Koch – Abiotismus 4
Betina Kuntzsch – Reise
S J Lapp – Catherines's Rabbi

Jennifer Levonian – The Oven Sky
Petra Lottje – Ohne meinen Anwalt
David Mackintosh – Precipice
Miodrag Manojlovic – House
Serge Onnen – Break
Sebastian Pöllmann – the way of life
Peter Radelfinger – Animation 1
Matthias Reinhold – domino
Robert Seidel – abogar / people part I
Norbert Trummer – Stadtkino Wien
Nicole Wendel – The Circle
KUNST KANN
KUNST KANN. Einblicke in zeitgenössische künstlerische Haltungen
12 Künstlerpositionen aus bildender, darstellender Kunst, Musik, Literatur (LI, DE, AT, IT)
Vermittlungs- und Lernplattform mit zwölf künstlerischen Positionen11.08.2020 bis 11.10.2020
Vierzehn eingeladene Künstler*innen aus der bildenden und darstellenden Kunst, Musik und Literatur aus Liechtenstein, Deutschland, Österreich und Südtirol bringen ihre künstlerischen Prozesse in einer Ausstellung zum Ausdruck und machen diese für ein breites Publikum zugänglich.
In diesen Prozessen werden künstlerische Eigenschaften, Fähigkeiten und Haltungen erkennbar, die in einem Lernparcours erprobt werden können. Durch diese Erfahrung bekommen Interessierte Einblicke, wie KünstlerInnen an ihre Arbeit herangehen, wie sie denken und handeln, wie sie das Neue finden, wie sie mit Unsicherheit, Überraschung, Krisen und Momente des Scheiterns umgehen.
Damit bekommen sie Denkanstösse, wie sie um die Ecke denken und so ihren persönlichen Handlungsspielraum erweitern können.
Entwickelt wird die Plattform von Kubus Kulturvermittlung, Balzers/LI; Haus am Lützowplatz, Berlin/DE; Bildungshaus St. Hippolyt, St. Pölten/AT; Südtiroler Landesmuseum für Kultur- und Landesgeschichte Schloss Tirol, Dorf Tirol/IT.
Sie wird in Vaduz, Berlin, St. Pölten und Dorf Tirol gezeigt.
Co-finanziert durch Erasmus+
Mehr Informationen zum Projekt KUNST KANN unter https://kuenstlerbrille.com/kuenstlerbrille-fuer-erwachsene/
4/4
A performative project for the Day of the Open Monument 2020 in Dresden by Nicole Wendel
Remembrance becomes passion when it fights against the time that the past delivers the oblivion. (Byung-Chul Han, from: Scent of Time)
What and how much do we remember? How can the absent unfold anew in reading and creating a trace? What is its sound? Where are the borders and where is the transition? Where is the perception of what we are always connected with: inside and outside, mass and space, in and out, giving and receiving.
On the occasion of the Open Monument Day on Sunday, September 13, 2020, the performance "4/4" will be performed in the cabinet of the Zentralwerk Dresden, developed and choreographed by the Berlin artist Nicole Wendel.
Three performers and a cameraman will listen to the four directions; in the resonance space of time and place. The basic elements used in the performance, consisting of four panels and four stones, refer in their composition and proportion both to the existing spatial architecture and to the human body. Elementary forms of movement, such as walking, carrying, pushing, pulling and the focus on the spatial experience of transition and connection allow the performance to be experienced as a transformational and poetic-playful ritual in its relation to the eventful history of this place.
Due to current regulations, the performance will not be open to the public. Nicole Wendel has adapted her choreography to the accompaniment of the event by a cameraman, whose cinematic work is an integral part of the work. Pictures from a stationary camera will additionally make the spatial dimension of the event tangible.
The performance will be performed on September 13th at 12:00a.m. and will be broadcast live from the exhibition space to the outside area of the Zentralwerk. Afterwards, a recording will be shown every hour. The traces of the performance will remain as a spatial installation and be accessible.
ZENTRALWERK DRESDEN
Riesaer Str. 32
01127 Dresden
Supported by:
City of Dresden – Office for Culture and Monument Protection
Cultural Foundation of the Free State of Saxony KdFS
Liebelt Foundation, Hamburg
WHERE THE TREES HAVE NUMBERS
Dafni Barbageorgopoulou, Carsten Becker, Willem Besselink, Mit Borrás, Kirstin Burckhardt,
Timo Herbst, 
Bretz / Holliger, Despina Flessa, Stella Geppert, Marianna Ignataki, Pius Fox,
Thorsten Alexander Kasper, Marc Klee, Kathrin Köster, Alana Lake, Leon Manoloudakis,
Katja Pudor, Nicole Wendel, Saskia Wendland, Tilman Wendland

curated by Jan – Philipp Frühsorge
Duration 4 – 26 Sep 2020 / Thu – Sat 2 – 7 pm
Opening Fri 4 + Sat 5 Sep 2 – 9 pm
Artweek 2020 Wed 9 Sep – Sun 13 Sep 2 – 7 pm
Please bring a mask.
frontviews at HAUNT
Kluckstraße 23
10785 Berlin
Kindly supported by Berliner Senat für Kultur und Europa
………………………………………………………………………………………
office@frontviews.de
www.frontviews.de
THE BODY OF DRAWING # 2 – Körper / Bodies
Friederike Feldmann | Dagmara Genda | Andrea Eva Györi
Hanna Hennenkemper | Briita Lumer | Oliver Thie | Nicole Wendel

2nd of April 2020 — 9th of May 2020
Opening: Friday 3rd of April 2020 | 7pm

"The Body of Drawing" is the title of an exhibition series curated by Hanna Hennenkemper (artist, Berlin) and Ludwig Seyfarth (art historian, author and curator, Berlin) to further stimulate and develop the current discourse on contemporary drawing.
galerie oqbo | raum für bild wort ton
Brunnenstr. 63 | 13355 Berlin
oqbophone: 0157 / 75 36 63 52
info@oqbo.de
Öffnungszeiten | Do Fr Sa > 15 – 18 Uhr
NORTH BY NORTHEAST
A performative dialogue that repositions the relationship between movement, space and time through the drawn line
Nikolaus Gansterer | Stella Geppert | Katja Pudor
Christian Schellenberger | Nicole Wendel | Saskia Wendland

13th of March 2020 — 03rd of May 2020
Opening: Thursday 12.03.2020 | 7pm | CANCELATION!
Performances: 7 pm Stella Geppert | 8 pm Nicole Wendel with Johanna Ackva
Welcome:
Stefan Krüskemper, Vorstand Deutscher Künstlerbund
Dr. Angelika Richter, Geschäftsführerin Deutscher Künstlerbund

Artist Talk:
Thursday, 30rd of April 2020, 7pm
Deutscher Künstlerbund
Dr. Angela Lammert, director of interdisciplinary projects, Akademie der Künste, Berlin
in discussion with the artists

Deutscher Künstlerbund
Markgrafenstraße 6710969 Berlin
www.deutscher-künstlerbund.de
Tue-Fri 2 – 6pm and by appointmentspecial opening hours at the galleryweekend:
2nd and 3rd of may 2020, 11am – 6pm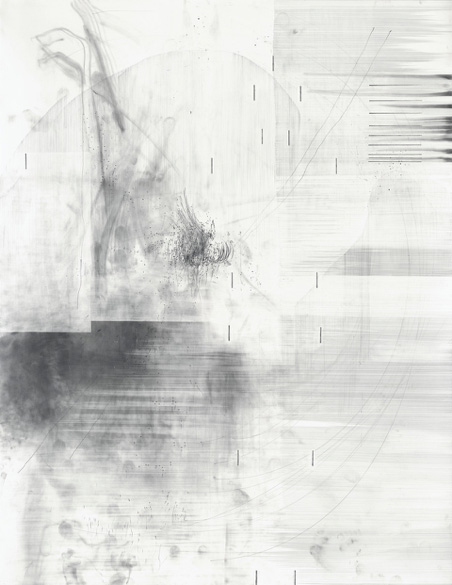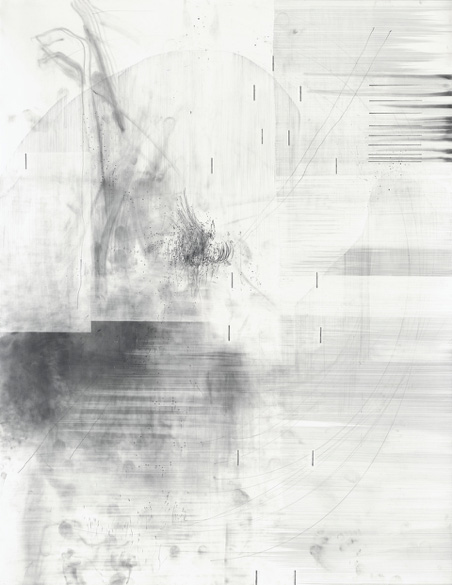 Embodied Lines
Uli Kürner (D/NL) | Liesje van den Berk (NL) | Nicole Wendel (D) | Katrina Brown (UK)
The group exhibition Embodied Lines brings together drawings in which the experience of the physical body is central. How can a physical action or physical sensation be converted into an image and communicated?
This question drives the various artistic practices of the four participants. They each explore the physical through drawing, and vice versa. For example, a dance, walk or gesture can be the impetus for a performance with graphite, a spatial interplay of lines or somatic drawing.

The works in Embodied Lines re ect a heightened body awareness. Yet what is evident is not only artistic research into the sensibility of one's own body, but the relationship of that body to the environment and the other. It reaches back to the physical essence of our humanity. Embodied Lines is an experimental exhibition with wall drawings, installations and performances made in situ that invite both introspection and interaction.

Opening: Saturday 21 September 2019
The opening begins at 15.00 in Drawing Centre Diepenheim Followed by Kunstvereniging Diepenheim
Performance CORHYTHM Nicole Wendel with the dancer Johanna Ackva at 15.45

KUNSTVERENIGING DIEPENHEIM
Grotestraat 17 • 7478 AA Diepenheim • T (0547) 352 143
info@kunstvereniging.nl • www.kunstvereniging.nl

Openinghours:
Wed to Sun 11 am till 5 pm, after 1st November from 12 am till 4 pm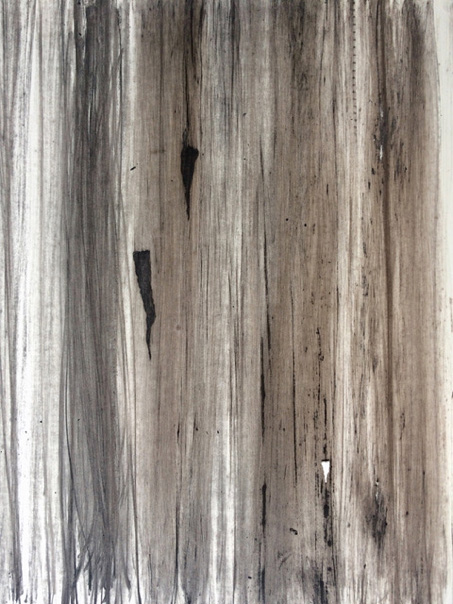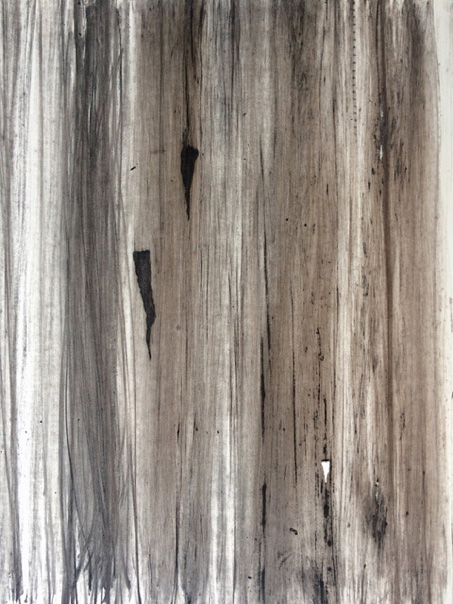 REALITÄTs CHECK
with works by VIKTORIA BINSCHTOK, ISCA GREENFIELD-SANDERS, MARTIN GROSS, STEF HEIDHUES, ESTHER HOVERS, MIRIAM JONAS, ADRIAN SAUER, LAURENZ BERGES, JONATHAN CALLAN, ARASH HANAEI, THOMAS HIRSCHHORN, PAUL HUTCHINSON, IRIS KETTNER, PHILLIP LANGER, ANDREAS MÜHE, STEFFEN MÜHLE, MANFRED PERNICE, BARBARA PROBST, ACHIM RIETHMANN, JULIAN RÖDER, JÖRG SASSE, SANTIAGO SIERRA, PAUL WINSTANLEY, YIN XIUZHEN, JOHN BOCK, MARSHA COTTRELL, SHARKA HYLAND, PHILIP LOERSCH, JULIUS RUGE, SIMON SCHUBERT, FIETE STOLTE, CHRISTIAN STÖTZNER, NICOLE WENDEL, JAN PAUL EVERS, KATHARINA GROSSE, DIANGO HERNÁNDEZ, SECUNDINO HERNÁNDEZ, BERNARD PIFFARETTI, SUSANNE RAMOLLA, HANS SCHULTE, AMY SILLMAN, SUSA TEMPLIN, BRIGITTE WALDACH, CÉCILE WESOLOWSKI, STEFAN WISSEL, NATALIA ZALUSKA, DANE MITCHELL, SIMON SPEISER.

Für die Ausstellung wurden 42 Positionen aus der Sammlung des gemeinnützigen Art ́Us Collectors ́ Collective ausgewählt und um Arbeiten von sechs Potsdamer Künstlerinnen und Künstlern ergänzt.
Es ist eine breit angelegte Präsentation, die sich aus international renommierten Positionen und Beiträgen lokaler Kunst, die eigens für die Ausstellung konzipiert und umgesetzt wurden, zusammensetzt.

Der"RealitätsCheck" gliedert sich in fünf Sichtachsen, die den Umgang mit Realität beleuchten:
TRANSFORMATION der Realität HYPER Realität MIKRO-Realität ABSTRAKTE Realität VIRTUELLE Realität

Opening: August 30th, 2019 7–9pm
Duration: 31.08. – 6.10.2019
Opening hours: Wednesday – Sunday, 1–6pm

Wednesday, 11th September, 7pm Performance Nicole Wendel, CORHYTHM (with Johanna Ackva)
And a Paneldiscussion: The art of collecting, Presentation of the exhibition publication

KunstRaum Potsdam
Schiffsbauergasse 4D
14467 Potsdam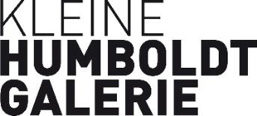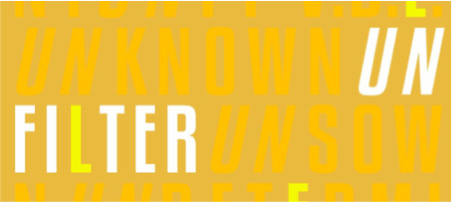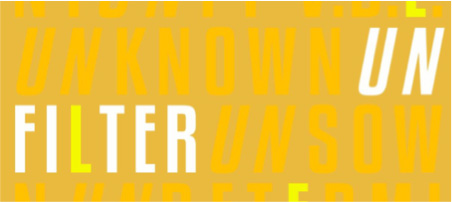 unfilter
Sa. 20.7.2019, 14-19 Uhr,

Klinik für Psychiatrie und Psychotherapie,
Charité Campus Mitte,
Bonhoefferweg 3,
10117 Berlin

Künstler*innen/ artists:
Lucius Fekonja, Pia Linz, Christian Schellenberger, Oliver Thie, Nicole Wendel

Kuratorinnen/ curators: Nuria Röder, Liz Stumpf
Kleine Humboldt Galerie | Unter den Linden 6 | 10099 Berlin |
info@kleinehumboldtgalerie.de | www.kleinehumboldtgalerie.de
Mehr Information/ more infos: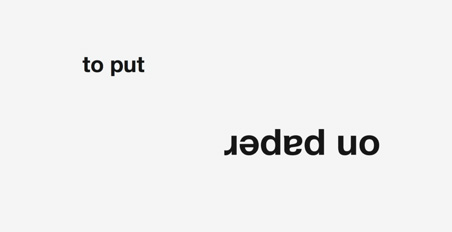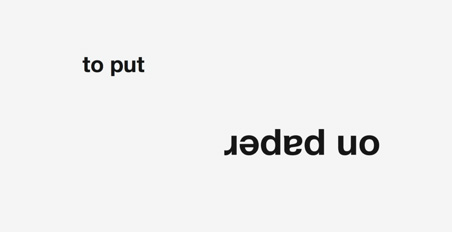 to put on paper
A group show as part of the Open Studio Day at Runge20
For the ocasion of the Open Studio Day at Runge20, Katja Pudor invited more than 40 artists to present works on and with paper at Errant Sound. The exhibition will stay for two weeks and will be combined with a finissage concert by four artists from the Errant Sound group. We'll be glad to see you there!

Opening: 1. of June 2019,
3 – 10 pm Exhibition: June 2. – 14. 2019
Opening hours: Tuesday – Friday 3 – 7pm

Errant Sound
Rungestr. 20
10179 Berlin
www.errantsound.net

with works by Mario Asef I Michael Bause I Matthias Beckmann I Anke Becker I Betty Böhm I Ursula Boehmer I Theo Boettger I Antje Blumenstein I Claudia Busching I DAG I Dana Engfer I Heike Gallmeier I Kathrin Ganser I Anne Gathmann I Jürgen Grewe I Inken Hilgenfeld I Ruth Hommelsheim I Birgit Hölmer I Franziska Hünig I Kanako Ishii I Gabriella Klein I Pauline Kraneis I Aliki Krikidi I Chus Lopez Vidal I Katharina Lüdicke I Teresa Mazuela I Frank Maier I Oliver Möst I Ulrike Mohr I Maria & Natalia Petschatnikov I Inken Reinert I Cornelia Renz I Andrea van Reimersdahl I Elisabeth Sonneck I Sophia Schama I Fiene Scharp I Ursula Scherrer I Susanne Schirdewahn I Claudia Schoemig I Richard Schütz I Michael Schultze I Anton Schwarzbach I Nada Sebestyen I Sarah Straßmann I Betty Stürmer I Max Sudhues I Attilio Tono I Dorit Trebeljahr I Andrea Übelacker I Ute Vauk-Ogawa I Véronique Verdet I Anke Völk I Maria Volokhova I Nicole Wendel I Markus Willeke I Gloria Zein I Majla Zeneli I Oliver Zwink I Sandra Zuanovic

Live Programm Saturday 1. of June 2019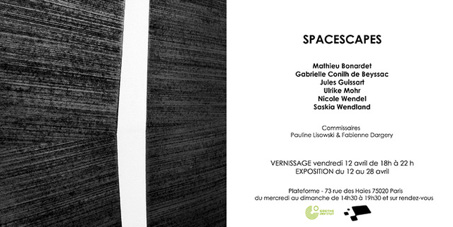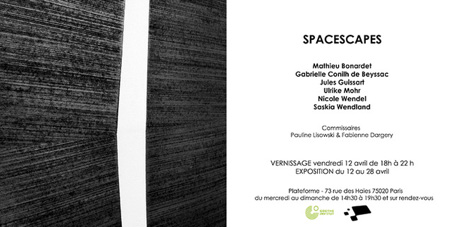 SPACESCAPES
An exhibition about the relation of space, body and drawing.

with works from Mathieu Bonardet, Gabrielle Conilh de Beyssac, Jules Guissart, Ulrike Mohr, Nicole Wendel and Saskia Wendland

curator: Pauline Lisowski and Fabienne Dargery
12. – 28. April 2019
Opening: 12th of April 2019, 6-10pm

Plateforme 73
rue des Haies
75020 Paris

opening hours: Wednesday – Sunday, 2.30 – 9.30 pm and by appointment

Read more …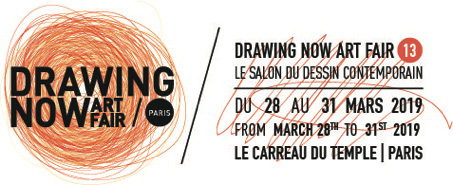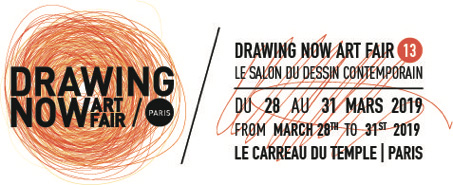 CORHYTHM
Presenting 5 Drawings, each 100 x 70cm, and a film at DRAWING NOW, Paris

CORE DRAWINGs
and more, being presented by gallery1214 at DRAWING NOW, Paris

Drawing Now Art Fair #13
Le salon du dessin contemporain

28 – 31. March 2019
opening: 27th of March 2019

Le Carreau du Temple, Paris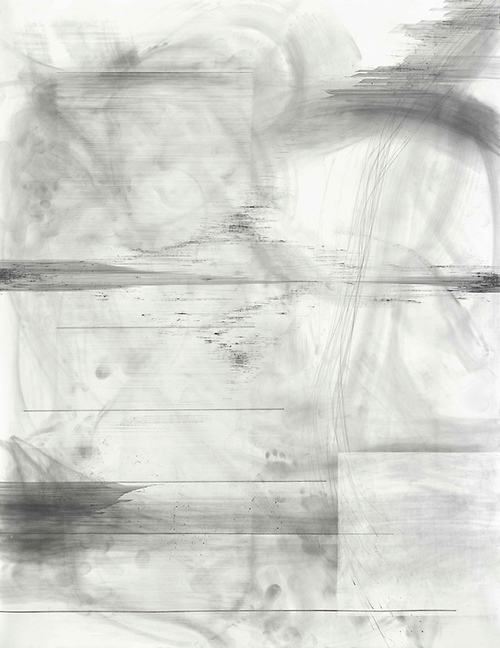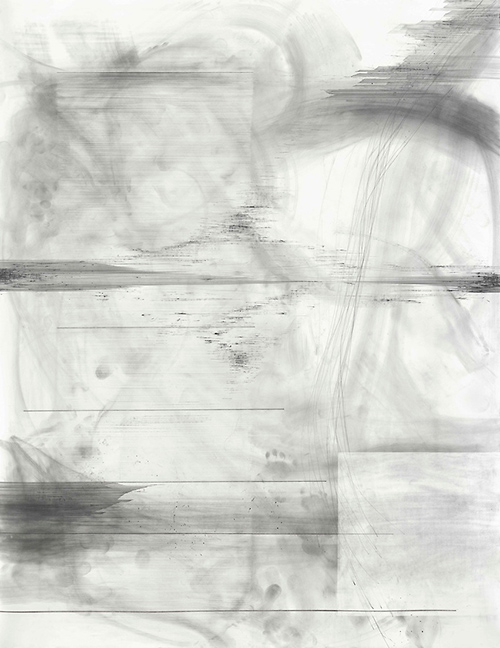 bebop
Nicole Wendel at galerie1214

02.02. – 27.02.2019
opening and performance: Friday 1st February, 7 – 9:30pm

For the opening I will present my actual performance REAL TIME with the dancers:
Johanna Ackva, Johanna Faber, Michael Ludwig and Evan Foster (at 7.30pm).

Artist Talk with Ludwig Seyfarth:
Saturday 23rd February, 2pm

galerie1214
Alexandrinenstraße 1
10969 Berlin

www.galerie1214.com

Openinghours:
Thu–Fr, 2–7pm | Sa 12 – 4pm | and by appointment
10969 Berlin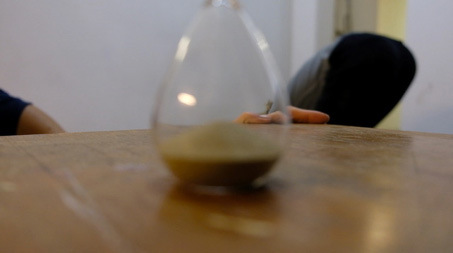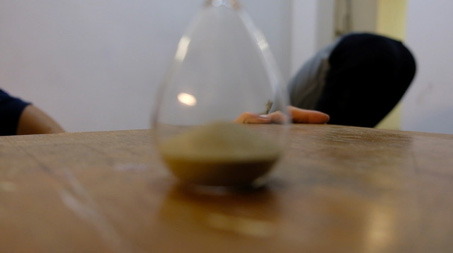 Communication by observation
23./24.11.2018

A performative approach by NICOLE WENDEL and Katja Pudor as part of WECHSELRAUM, a transdisciplinary, collaborative project and 24-hour art event by Ulrike Mohr.

Opening: Friday, November 23rd 2018, 6pm
Finissage: Friday, November 24th 2018, 7pm

Contributors from Germany, Austria, Denmark and Switzerland: Matthias Beckmann, Alice Goudsmit, Florian Dombois, Ilona Kàlnoky, Lukas Kleinert und Hannah del Mestre, Ulrike Mohr, Katja Pudor, Jasmin Schaitl, Max Sudhues, Nicole Wendel, Judith Weber, Justus Weiss und Georg Winter

Wildbad KdöR BgA
Taubertalweg 42
91541 Rothenburg

wildbad.de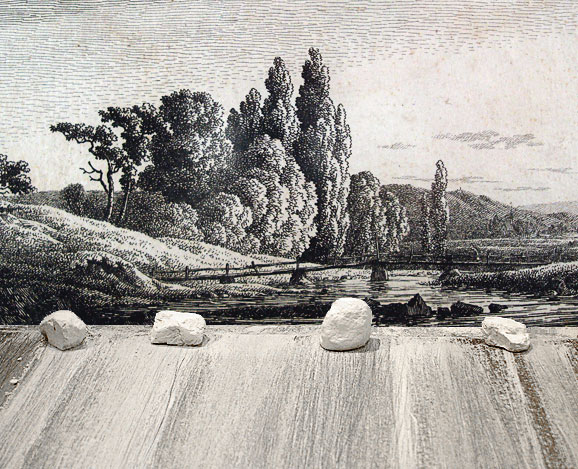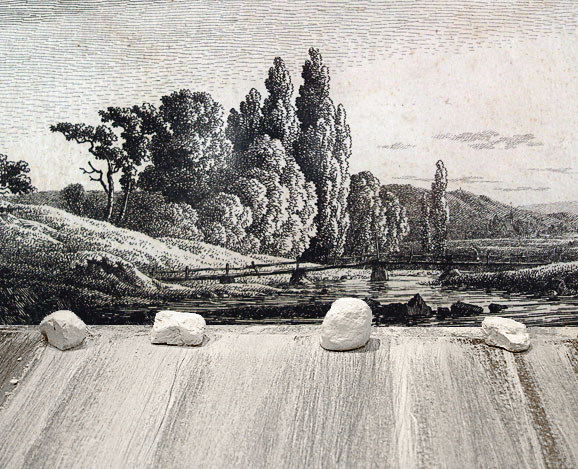 Künstlergespräch
Einladung der Sammlung Hegenbarth:
Last Stop: Arkona!
Sonntagsmatinee 16. September 2018 (11—14 Uhr, Eintrtt frei)
Öffentliche Führung (11.30 Uhr, ohne Anmeldung, 3 € pro Person)

Zur letzten Sonntagsmatinee in der aktuellen Ausstellung haben wir erneut die Berliner Performancekünstlerin und Zeichnerin Nicole Wendel eingeladen. Wir zeigen Filmausschnitte aus ihrer Drawing-Performance, die während der diesjährigen Langen Nacht der Museen in der Hegenbarth Sammlung aufgeführt wurde.
Die dabei entstandenen Zeichnungen sind noch bis Ausstellungsende am 28. September in unmittelbarer Nachbarschaft zu den Arbeiten von Thomas Baumhekel, Caspar David Friedrich, Emil Nolde und Josef Hegenbarth zu sehen.

In der Sonntagsmatinee haben Sie Gelegenheit, mit der Künstlerin darüber ins Gespräch zu kommen.

Weitere Informationen … Achtung Berlin-Marathon! Mit der U3 (Augsburger Straße) kommen Sie direkt vor unsere Haustüre.

Hegenbarth Sammlung Berlin
Nürnberger Straße 49
10789 Berlin
Ruf 030 23 60 99 99
Fax 030 23 60 99 97
E-Mail: sammlung@herr-hegenbarth-berlin.de
www.herr-hegenbarth-berlin.de